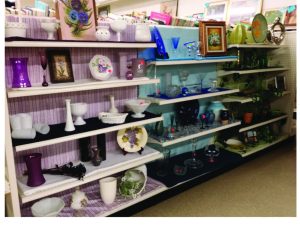 Expertise exists throughout the Society. This site pulls together merchandising best practices from our own, and outside, experts to allow you, and all SVdP team members, to benefit. Merchandising training materials are below, along with the "Merchandising certification" form to enable local thrifts to train and test their team members.
SVdP Guides
We have created a Visual Merchandising Standards Manual to train you on the St. Vincent de Paul standards.Visual Merchandising is the key to ensuring that the products in our stores are set up, so that it's easy to shop and understand the assortment of merchandise that we are selling. It's goal is to also highlight and feature special products, seasonal items & categories. Keep in mind that successful merchandising makes shopping easier for the customers. It helps to raise the quality perception of thrift store products, inspires customers on how to use and mix different products, and most importantly, ensures that the St. Vincent de Paul shopping experience exceeds our competitors.

Define Your Thrift. Build Customer Interest. Provide Outstanding Customer Experiences

Eye Candy! The Magic of Merchandising.

It's your job to ensure that all St. Vincent De Paul stores are set up and merchandised to create the best possible thrift store experience for our customers. To help you define this goal, we have created a presentation to help you create your store's best looks.

The How-to's of Merchandising With End Caps and End Grids.

See start to finish the do's and don'ts and the tips and tricks to make your store visually pop.

The How-to's of Merchandising With Slat Walls

Learn what you need to know to use slat-walls to build customer interest and increase sales.


Certification Process and Guidelines

To help you train your team to be expert merchandisers, please see the Society's Merchandising Certification.
The SVdP Whys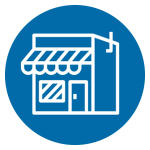 Maintain a clean store
Cobwebs, dusty racks, food wrappers on the floor and smeared counters. What do these elements have in common? They are all to be avoided. Cleaning is a critical part of the Society's thrift store success. Include regular cleaning as job duties and conduct regular inspections.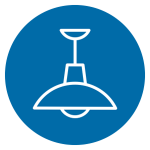 Shine the light
Dimly lit stores do not perform as well as those that are well lit. Invest in good lights and replace blown bulbs regularly.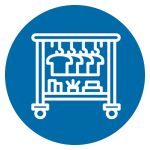 Keep your store organized
An organized store that allows customers to find what they need and want is critical. Keep your items sorted and easy to access.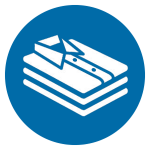 Prevent odors
Nothing is more of a turn-off than to walk into a store and smell musty, dirty clothes. Put your best foot forward. Be mindful of putting clean and already laundered items on your sales floor.